Bhupender Yadav, Minister of Labour & Employment, Environment, Forest & Climate Change and Shri Devendra Fadnavis, Dy. CM, Maharashtra hold meeting with representatives of workers of unorganized sector and gig workers of Maharashtra
Bhupender Yadav, Minister of Labour & Employment, Environment, Forest & Climate Change and Shri Devendra Fadnavis, Dy. CM, Maharashtra hold meeting with representatives of workers of unorganized sector and gig workers of Maharashtra


Union Labour Minister and Dy. CM holds meeting with workers of organized sector and employers' association at Mumbai to address their issues

Online Application for issuance of certificate for "Ward of Insured Persons" launched by Union Labour Minister

Review meeting on ESI Scheme in West Zone and Maharashtra held under the Chairmanship of Shri Bhupender Yadav

Review meeting of EPFO Maharashtra held under the Chairmanship of Union Labour Minister
Posted On: 22 MAY 2023 , Delhi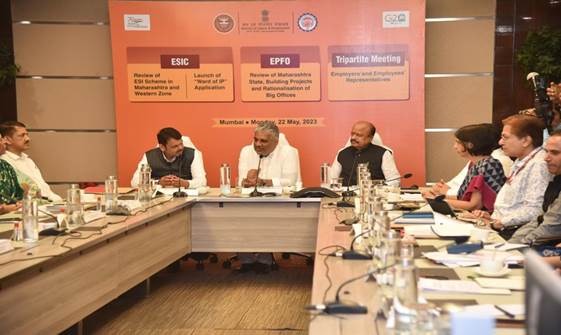 Shri Bhupender Yadav, Minister of Labour & Employment, Environment, Forest & Climate Change and Shri Devendra Fadnavis, Dy. CM, Maharashtra held a meeting with representatives of workers of unorganized sector and gig workers of Maharashtra on 22.05.2023 at Mumbai. Both the dignitaries gave patient hearing to the issues raised by the representatives of workers and employers.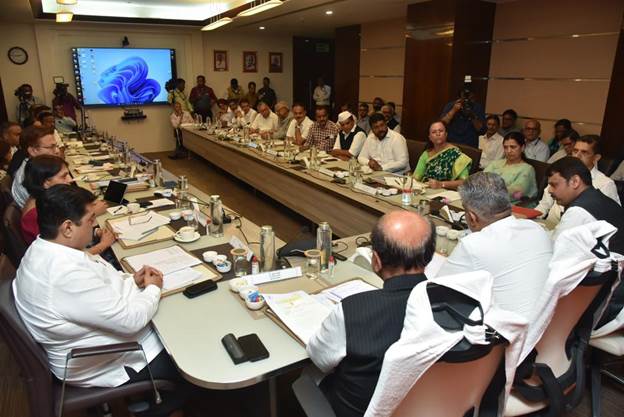 Dr. Suresh Khade, Labour Minister, Govt. of Maharashtra, Shri Manoj Kotak, MP, Shri Gopal Shetty, MP, Shri Rahul Shewale, MP, Ms. Madhuri Misal, MLA, Ms. Arti Ahuja, Secretary, L&E, Govt. of India, Dr. Rajendra Kumar, DG, ESIC, Ms. Neelam Shami Rao, CPFC, EPFO, Sh. Alok Chandra, SLEA, MoL&E and representatives of unorganised sector, gig workers, trade unions and employers' associations also attended the meeting.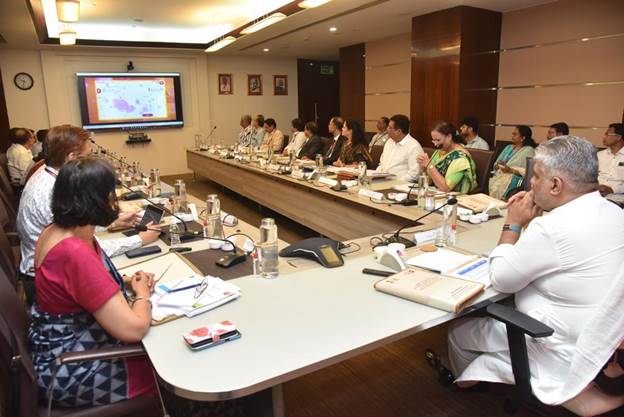 Union Labour Minister informed the representatives of unorganized sector and gig workers about various social security schemes for unorganized sector of Ministry of Labour & Employment, Govt. of India viz. PM-SYM, e-Shram, etc. He also urged the representatives to encourage other workers for their registration on e-Shram portal.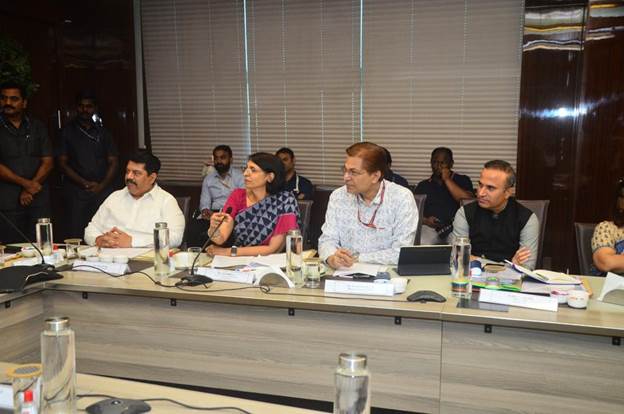 Later on, in a separate meeting held under the Chairmanship of Union Labour Minister, to discuss issues related to workers of organized sector in Maharashtra state, Dy. CM assured all cooperation from Maharashtra Govt. Considering the low bed occupancy in 12 ESIS hospitals, he directed to transfer these ESIS hospitals to ESIC within a month time. Once taken over, these hospitals will directly be run by ESIC. He also issued necessary instructions to allot land parcels to ESIC for construction 05 new hospitals and 41 new dispensaries.
Dy. CM, Maharashtra also discussed various issues of Maharashtra state related to Environment and Forest department with Shri Bhupender Yadav, Minister of Labour & Employment, Environment, Forest & Climate Change, Govt. of India.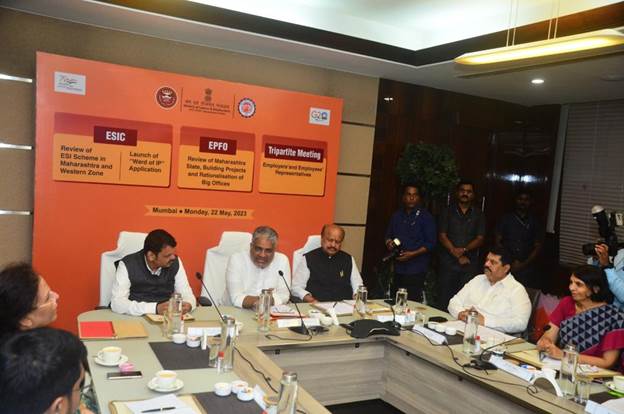 Union Labour Minister also launched online Application for issuance of certificate for "Ward of Insured Persons(IPs)". Now wards of IPs need not visit ESIC offices to apply in person to get the certificate. The application for Ward of IP can be made online through the application in faceless manner and the same can be downloaded from there after verification from comfort of home. 437 MBBS seats per annum are reserved for Ward of IPs in 08 medical colleges run by ESIC and few govt. medical colleges.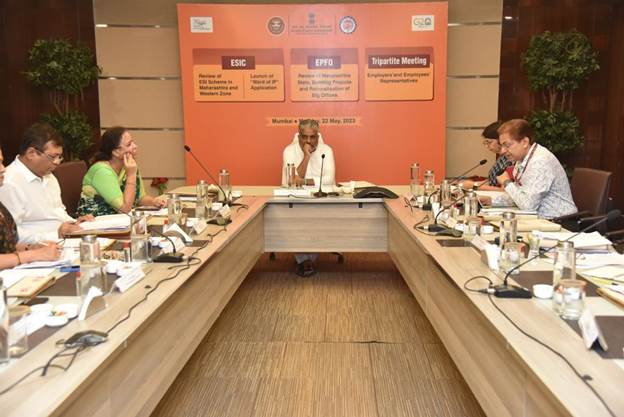 Earlier, the Union Labour Minister chaired a review meeting in which functioning of ESI Scheme in West Zone, Implementation of Dhanwantri Module in ESIS in Maharashtra, Implementation of ESI Scheme, Analysis of Referrals in ESIC Hospitals in Maharashtra, major issues in Maharashtra state and construction projects in West Zone was discussed and deliberated upon.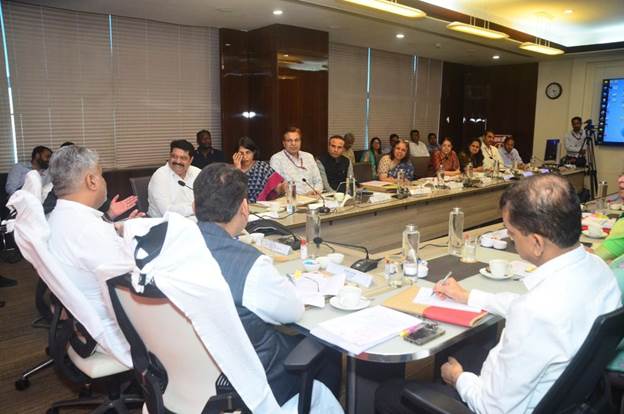 Union Labour Minister also chaired a review meeting of EPFO, Maharashtra in which the review of functioning of EPFO, building projects and rationalization of big offices was held.