Running Against the Wind is inspired by Salaam Bombay and Slumdog Millionaire: Director Jan Philipp Weyl

"Would love to make an Indian remake of Running Against the Wind"
Posted On: 23 JAN 2021, Mumbai
Panaji, January 23, 2021
Friends since childhood, separated by time, but an invisible force leads to the reunion of the the two old friends, decades afterwards. "Running Against the Wind is the story of two best friends trying to meet their aims and fulfil their desires. It is all about two fundamental things we all have – dreams and friendship." German Director Jan Philipp Weyl was describing his movie, which happens to be Ethiopia's first ever official entry to the Oscars. He was addressing a press conference at the 51st International Film Festival of India, being held in Goa post the World Premiere of the movie at IFFI yesterday. The film has been presented in the World Panorama Section of the festival.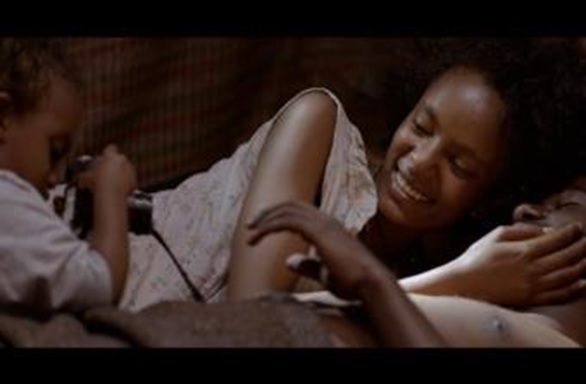 Shot in Amharic, the official language of Ethiopia, and set in Germany and Ethiopia, Running Against the Wind chronicles the story of two twelve-year-old boys Solomon and Abdi, growing up together in a remote village in Ethiopia, until a single photo changes their lives forever, directing them on two disparate tracks along the journey of life.
Solomon heads for Addis Ababa to become a photographer. Abdi, however, remains home and trains to fulfil his dream of matching the sport successes of renowned Ethiopian long distance runner Haile Gebrselassie. Ten years later, Abdi is nominated for the Ethiopian National Running Team and moves to Addis Ababa. He feels Solomon must be dead by now, but something within him tells him that he should look for his old friend. Solomon is indeed alive, though in a world completely different from that Abdi's world of success. While Abdi's derives his power from his running shoes, Solomon survives thanks to his wife Genet and the love of his three-year-old daughter Fikir.
Weyl shared with the Indian audience that his film has been inspired by Mira Nair's 1988 film Salaam Bombay. "My movie is certainly a drama, I've made the movie inspired by Indian movie Salaam Bombay. I wrote the script in 2008-09. That's when Slumdog Millionaire came out, this inspired me even more. So, Indian movies have hence inspired me twice."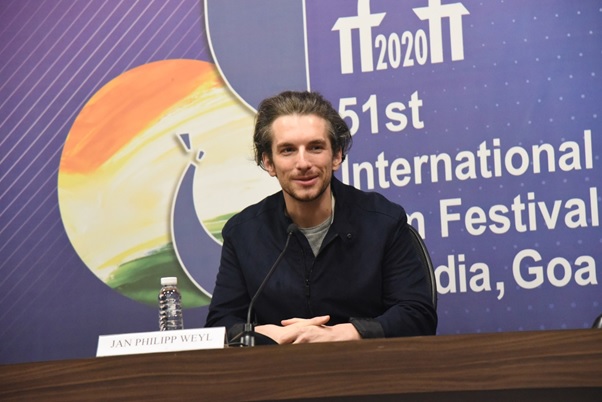 Did the inspiration just end there? Not at all! As per Weyl, he stopped watching other movies altogether after that. "Salaam Bombay and Slumdog Millionaire were iconic for me, they strictly forbid me to move on and watch other Indian movies. I have been packed and inspired in the most positive way. This meant that the one and only way for me to create something new and unique, without copying other ideas, was to stay away from other movies."
Movies like Salaam Bombay and Slumdog Millionaire are timeless, Weyl says. "Emotions are timeless. I hope that considering from Ethiopian side, my movie will also stay timeless. My aim was to make a movie which will have national impact. I feel I have succeeded and that Ethiopia can relate to the movie."
But why Ethiopia? Weyl, who hails from Germany, started describing his journey as to how he got connected to that country. "I had kind of grown up with Ethiopia. I started collecting donations for Ethiopia when I was just 14, to build a school there. After I raised 25,000 euros, I was invited to Austria by Austrian actor Karlheinz Böhm .That's how I went to Ethiopia for the first time and based on my experiences there, I have written the script of Running Against the Wind."
Since he is highly emotionally attached to India, Weyl expressed the wish to remake his movie in India. "I am in search of a producer who would love to collaborate with me. It will be completely an Indian version, with Indian actors. By that time, I would love to also find a distributor so that Running Against the Wind could be screened across India."
On his upcoming projects, Weyl said he has already started his work for a biopic based on the life of Barry Hitchcok who ran across the United States, all the way from Minneapolis to to Atlanta for attending the Olympic Games opening ceremony.
Running Against the Wind has been released in many countries all over the world and also in Netflix Africa.
Thanking IFFI for conducting the festival amidst the pandemic, Weyl added that: "I grew up with cinema. I am honoured to be here and to be surrounded by a team of people who are making the impossible possible. This edition of IFFI is an example for other major festivals across the world."
Jan Philipp Weyl is also a producer, known for movies like Running Buena Vista Chico and The Three Musketeers.
***