It was magical and inspiring to be at IFFI with my film: Judith Rodriguez
It is beautiful to have the liberty to create what we want to see: 'Rafaela' Actor Judith Rodriguez at IFFI-52

Women have the power to tell their stories in their own ways: Actor Judith Rodriguez

It was magical and inspiring to be at IFFI with my film: Judith Rodriguez
Posted On: 22 NOV 2021 , Mumbai
Panaji, 22 November 2021
"Watching the world premiere of our movie with viewers yesterday was an awe inspiring experience which will remain etched in our hearts forever. It was our first time watching the film with an audience and it was amazing to see that they loved the movie." 'Rafaela' film Actor Judith Rodriguez was thrilled as she shared her experience on her film that was premiered at the 52nd International Film Festival of India. She was addressing a press conference along with the crew – Actor Hony Estrella and a representative from the production company, Edward Diaz, in Goa today.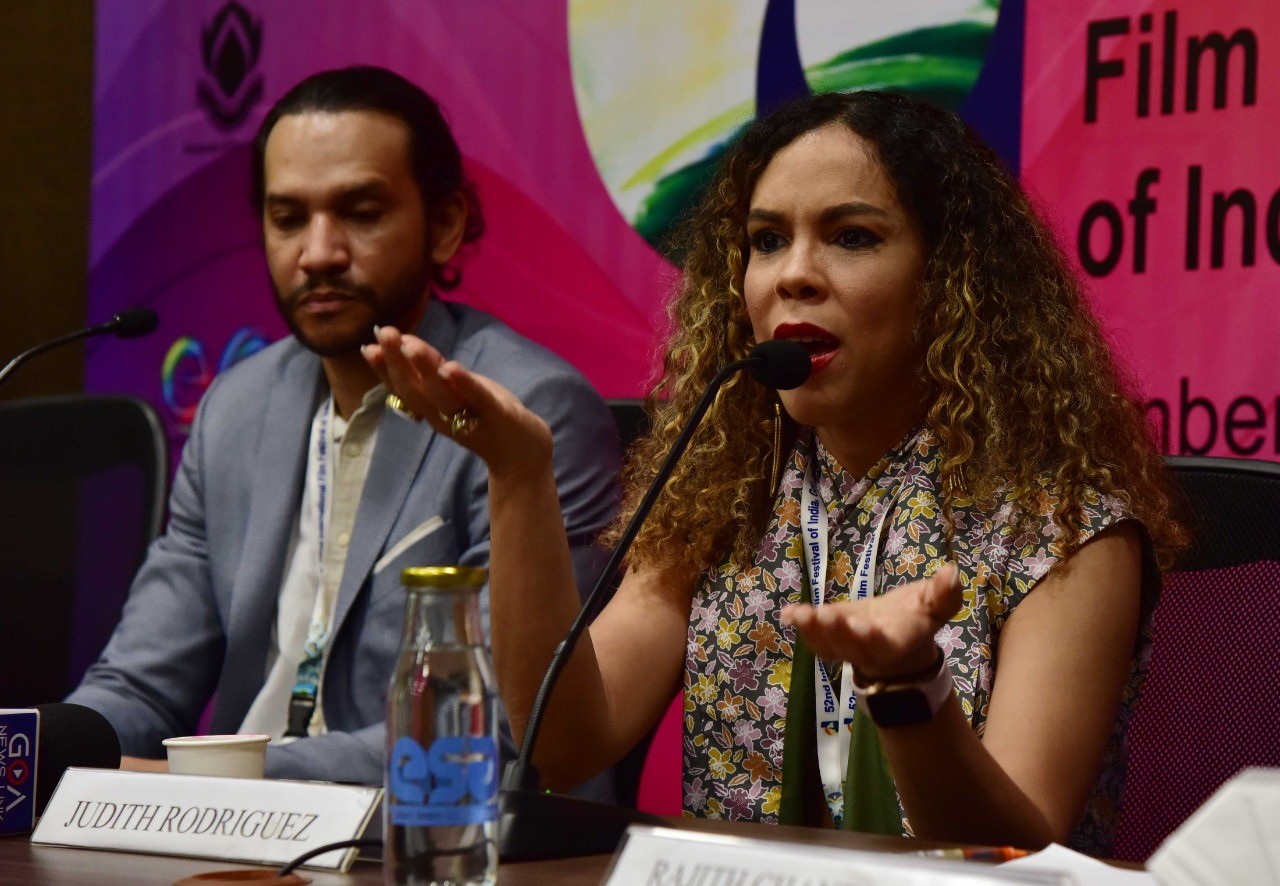 The 93 minute Spanish language film Rafaela, has been screened at IFFI in World Panorama category, yesterday. "Watching the movies here and participating in the opening ceremony felt like we were experiencing Indian culture. It was magical and inspiring," said Judith Rodriguez. On the reception of her film at IFFI, and the festival arrangements, she said that it's a testimony to the keen interest government is taking in enriching the film culture in India.
Judith explained how the idea of Rafaela sprouted 10 years ago and how a short film, finally evolved into a full length feature film. "The Journey of Rafaela started and grew with me," she added.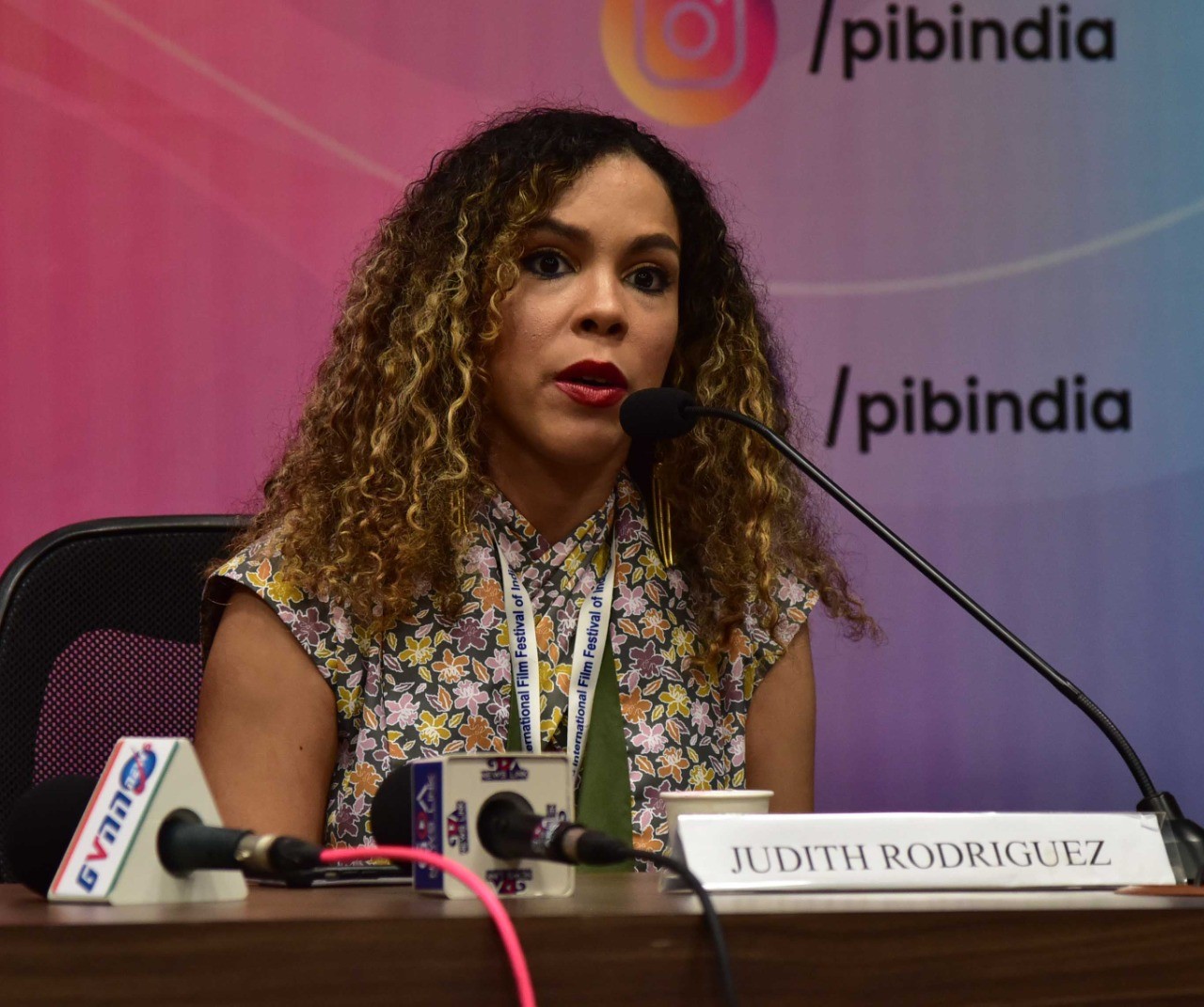 Speaking about the message she wanted to convey to her audience, she said that, "It is just a story of a girl who is trying to find a better place for her as well as her family. I think women have the power to tell their stories in their own way, with their own unique sensibilities and sensitivities to see and experience the reality. We need more and more women to come out and tell stories from their own point of view."
She encouraged women film makers and technicians to come forward and use this strong and effective platform of cinema to narrate their stories to the world. "It is beautiful to have the liberty to create how we want to see things in the world," Judith spoke about the power of films and filmmaking and the immense possibility of changing the world for better, through art.
She also said how inspiring it is to see women playing different roles professionally in the changing world – be it a camera person, journalist and so on. "You people inspire us and in turn we inspire you with our films," she remarked.
She also shared her experience of watching Slumdog Millionaire for the first time and how she could easily relate to the characters. She was talking about how every film speaks about the stories of not just one person or the character but every one watching it. It is a shared experience, says Judith.
While filming Rafaela, she could watch from close angles the misery of people who had to live in the margins of society: people picking garbage from the dumpsters for re-selling and thus to feed their family. "This scene was an eye opener in my life. It made me a better human being and even changed me as a person," she said.
She also expressed concern about children who had to undergo such hardships at a very early age in their life and how it impacts them as a human being as they grow up. "People are not bad. They are the consequence of their circumstances," she added.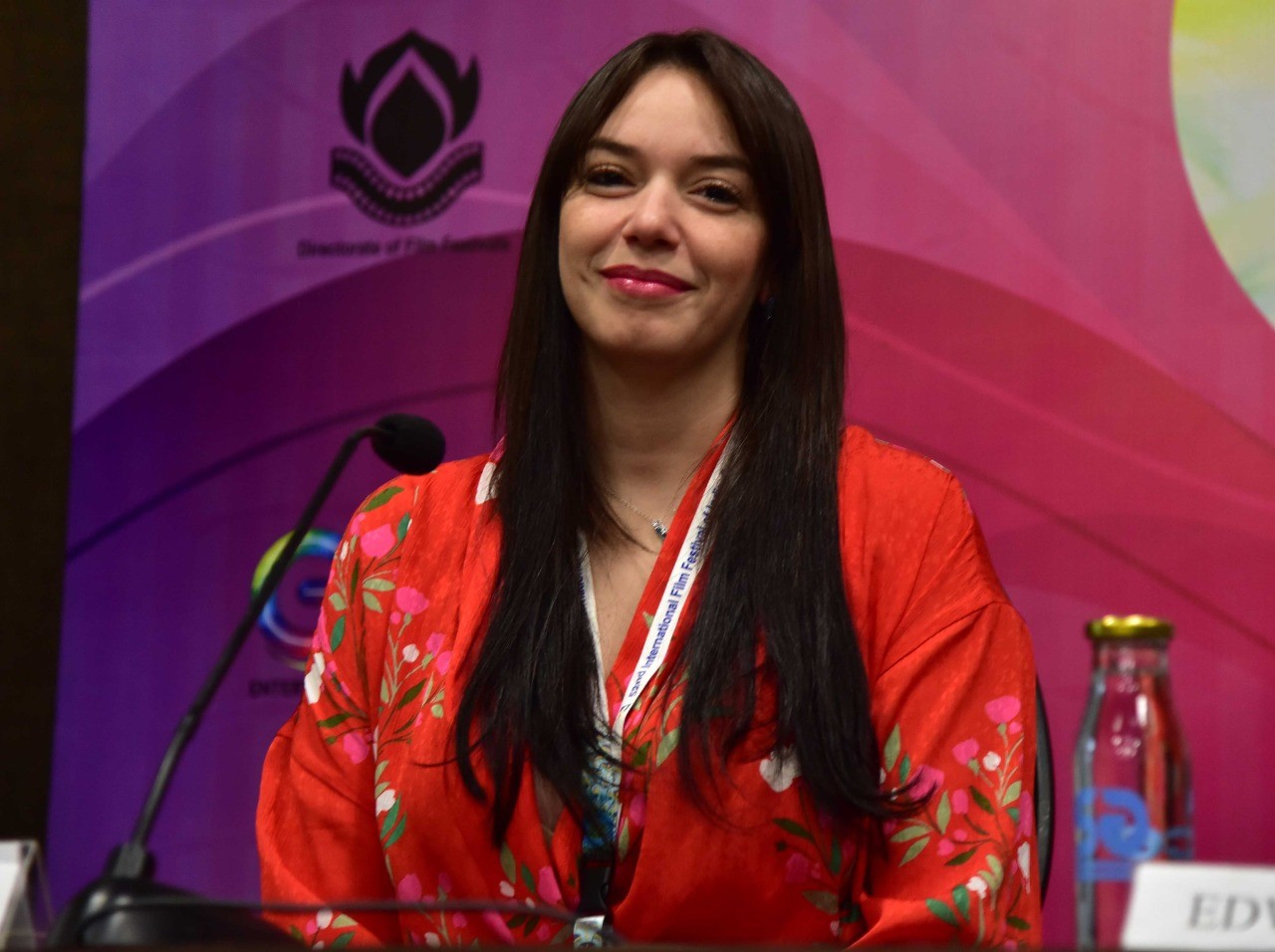 On coming to India for the first time, Actor Hony Astrella said, "We are amazed to see how advanced you are in Cinema and your industry. We were so happy to watch our films on the huge screens with advanced technology in IFFI and the experience was incredible." Indian culture is super inspiring and it motivates us to do similar things back in our countries.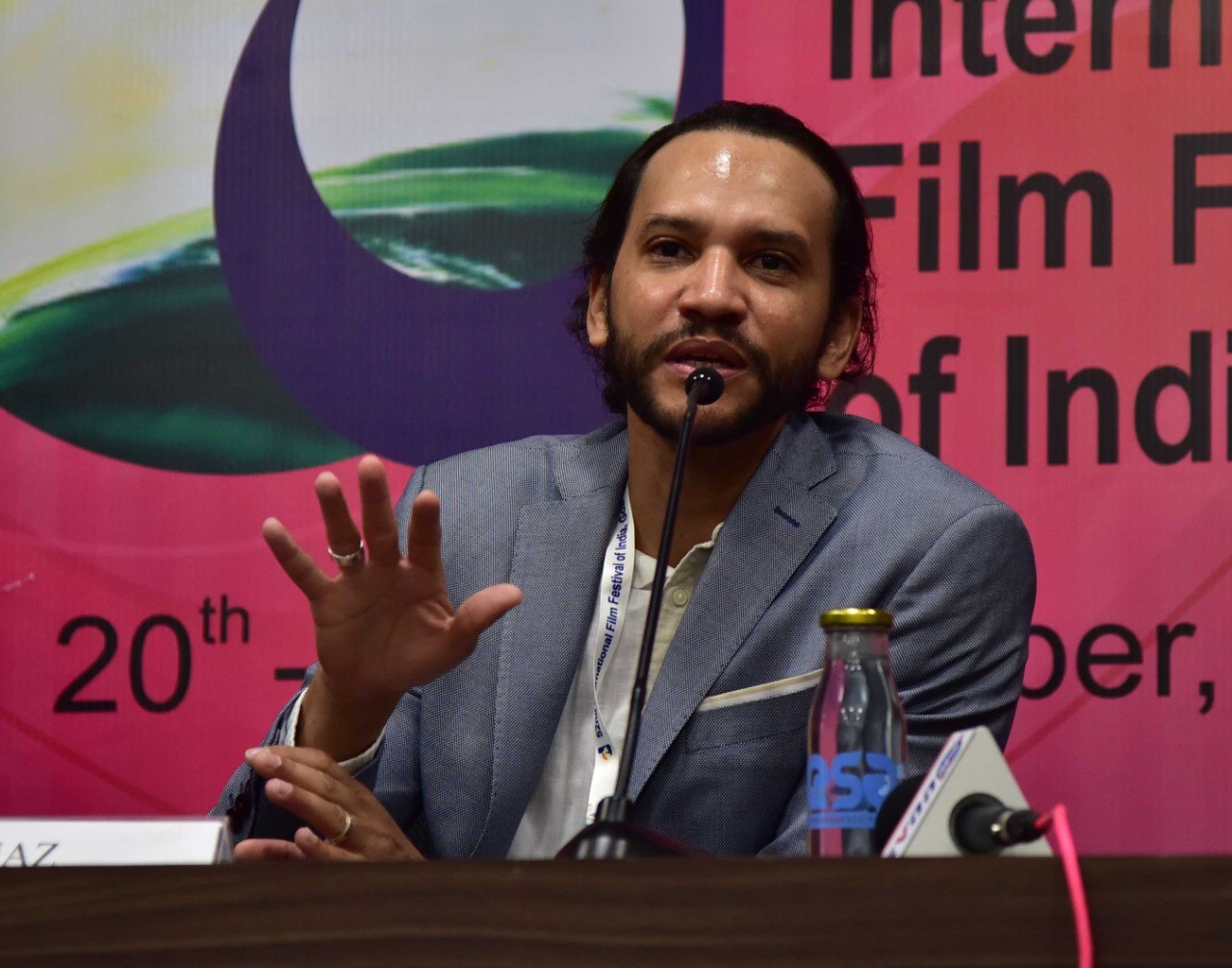 Speaking about the film industry back in Dominican Republic, Edward Diaz said, "Cinema in Dominic republic is still in nascent stage and we have to rely on government funding for our finances."
About the film
Rafaela is a film from the Dominican Republic – based on a story of a young girl from the Caribbean slums. Circumstances make her a gang leader who seeks revenge against the thug that stole all her loot and left her pregnant.
Crew of the film
Director: Tito Rodriguez
Screenplay: Cristian Mojica
Director of Photography: Bejike Mota
Editor: Ramon Alfonso Peńa
Cast: Judith Rodriguez Perez, Hony Estrella, Gerardo Mercedes