Narayan Rane inaugurates "MSME Exhibition" at the 10th Edition of North East Festival
Narayan Rane inaugurates "MSME Exhibition" at the 10th Edition of North East Festival

Posted On: 23 DEC 2022 , Delhi
Union Minister for MSME, Shri Narayan Rane, inaugurated the "MSME Exhibition" at the 10th Edition of North East Festival organised in Jawahar Lal Nehru Stadium, New Delhi.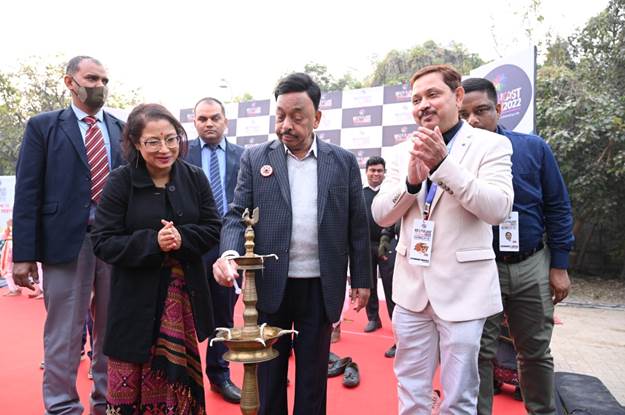 Speaking at the inauguration ceremony, Shri Rane said that North East Festival will provide an opportunity to entrepreneurs from North East regions especially women and SC/ ST entrepreneurs to show-case their skills/products and create new opportunities for growth and be self-reliant.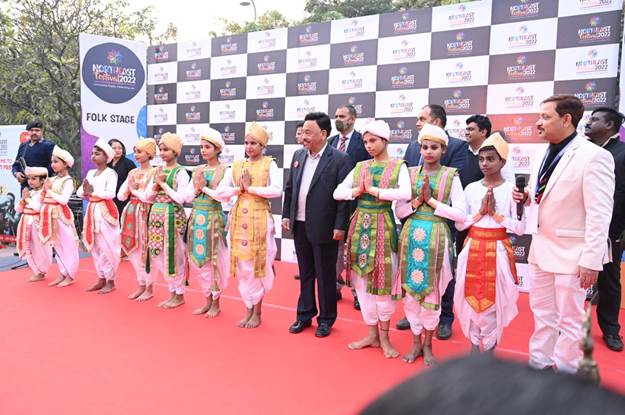 The festival is organised from 23rd to 26th December2022 and showcasing best of NER's culture, food, tourism potential, art and more. Mr Rane invited Delhites to come and enjoy this colourful festival.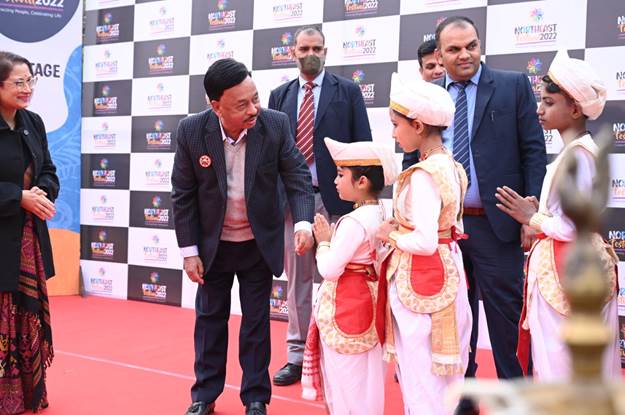 Shri Rane also met various MSME exhibitors in the festival and reiterated the vision and commitment of Prime Minister Shri Narinder Modi for rapid development of North East Region.