President of India Shri Ram Nath Kovind  extends greetings to MIFF 2022
President of India Shri Ram Nath Kovind extends greetings to MIFF 2022

Posted On: 29 MAY 2022i
As the 17th edition of Mumbai Film Festival is all set to roll from tomorrow, President of India Shri Ram Nath Kovind extended his warm greetings and felicitations to the festival.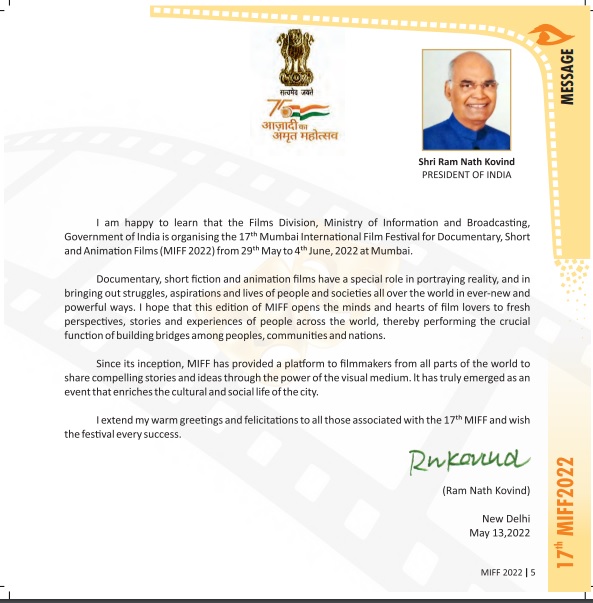 "Documentary, short fiction and animation films have a special role in portraying reality, and in bringing out struggles, aspirations and lives of people and societies all over the world in ever new and powerful ways. I hope that this edition of MIFF opens the minds and hearts of film lovers to fresh perspectives, stories and experiences of people across the world, thereby performing the crucial function of building bridges among people, communities and nations", the President said in his special message.
The President complemented that since its inception, MIFF has provided a platform to filmmakers from all parts of the world to share compelling stories and ideas through the power of the visual medium. "It has truly emerged as an event that enriches the cultural and social life of the city", he added.